Welcome to the Campus Recreation Center (CRC)! Our goal is to help you reach your fitness potential.
Spring group classes and activities are designed to help you stay fit and well. Join us!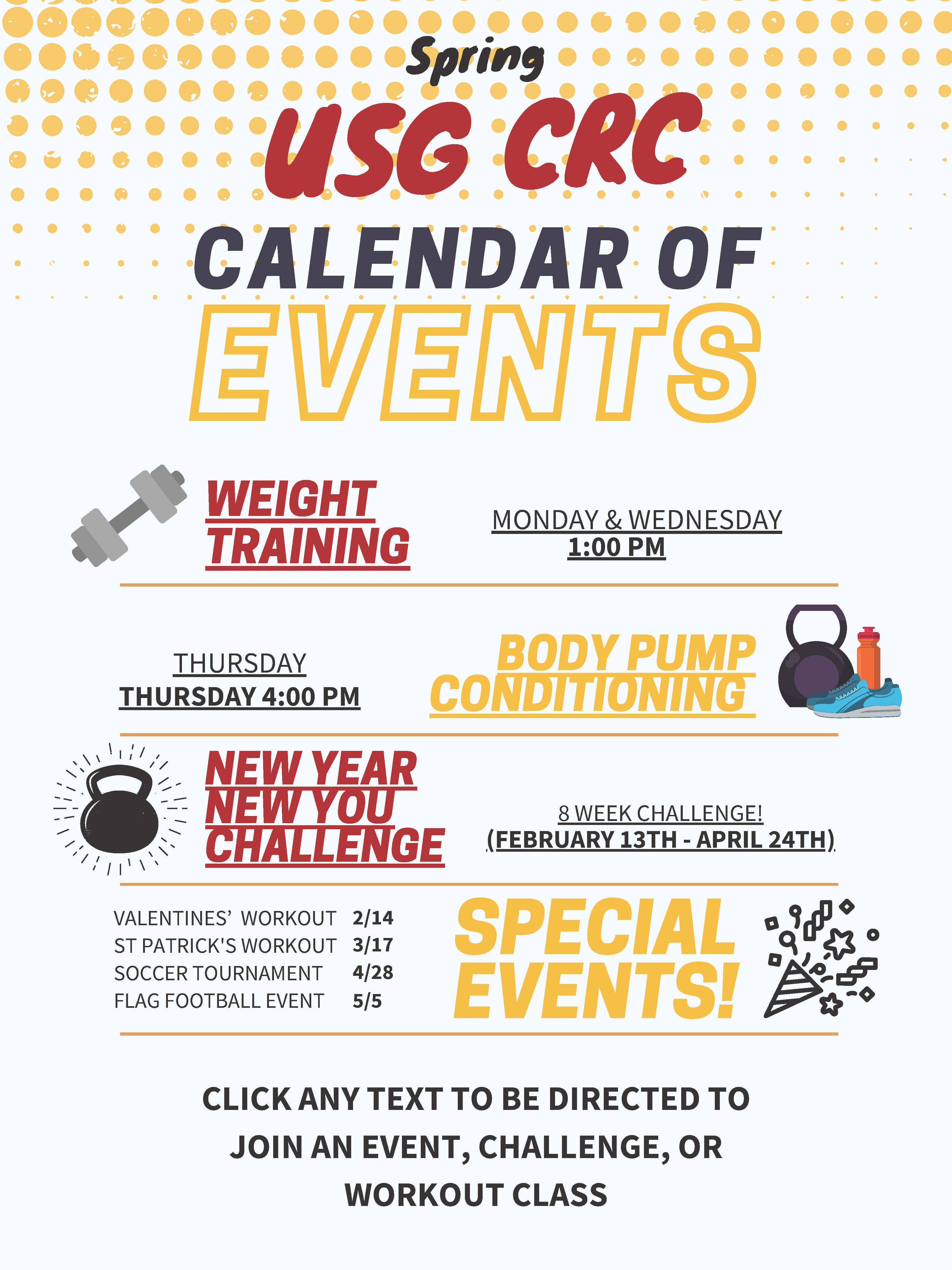 The CRC consists of a workout room, an aerobics/game room, a lounge, and a locker room complete with showers! Our lounge offers students and faculty a relaxing area with a big-screen plasma TV, magazines, comfortable sofas, and chess/checker tables. Our workout room is equipped with treadmills, bikes, ellipticals, and a universal fitness unit.