Center Announcements
Welcome to the Fall 2023 semester!
We encourage all students at USG to visit us for help with career planning and a variety of career development activities. Our Center is open to serve you in person Monday-Friday 9:00am-5:00pm, and we look forward to seeing you!
Upcoming events
Mark your calendars for these upcoming events--no pre-registration required! Please visit our Events page to view a complete listing of our Fall 2023 events.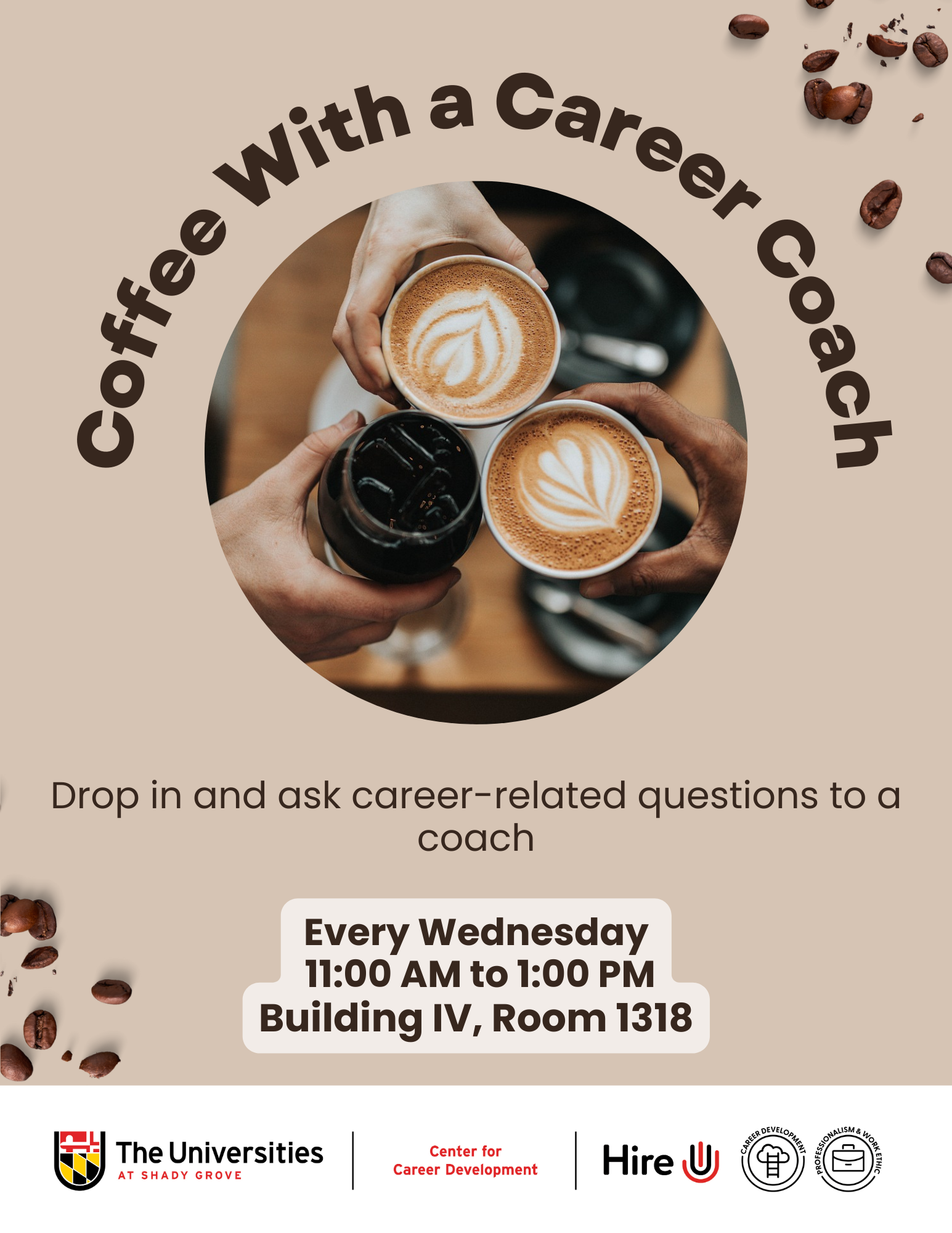 Coffee with a Career Coach
    Wednesdays from 11 am to 1 pm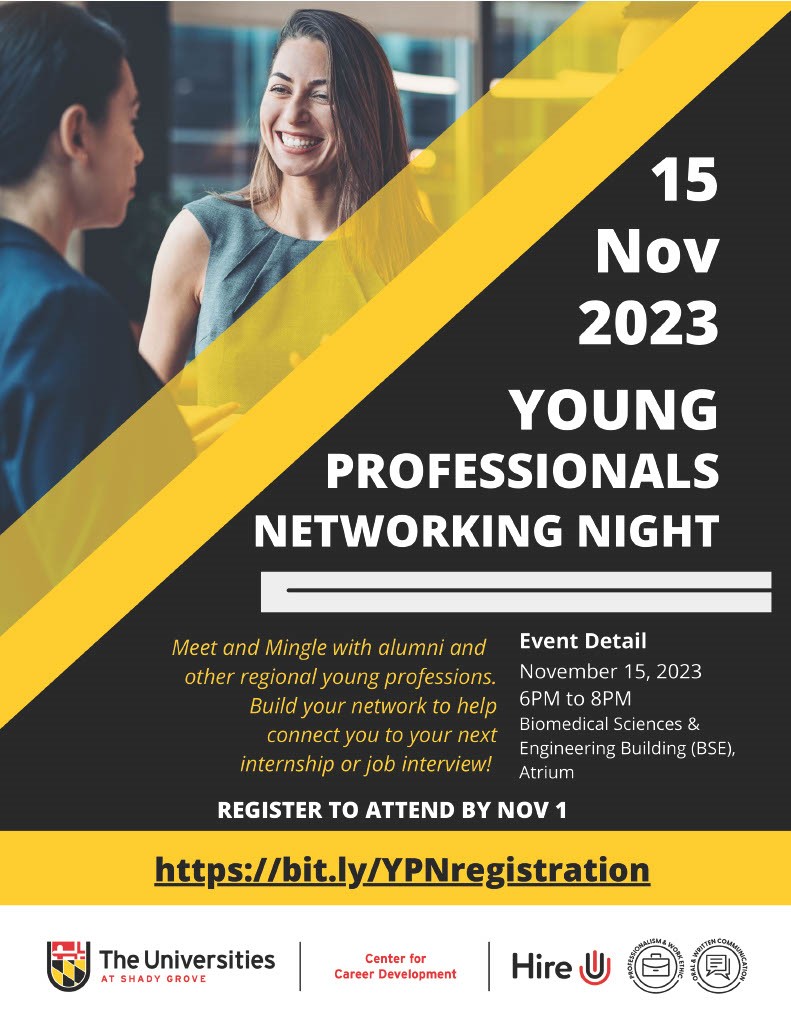 Young Professionals Networking Night
    November 15,  6 pm to 8 pm
    Free professionals headshots available beginning at 4 pm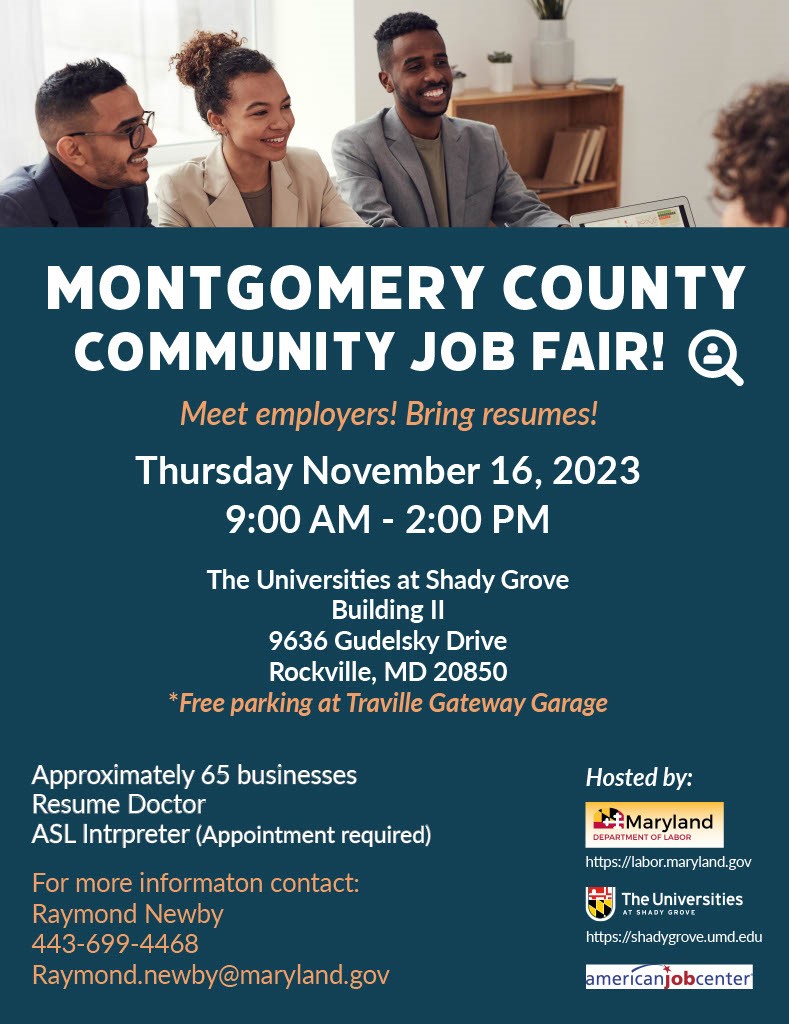 Montgomery County Community Job Fair
   November 16
   9:00 am to 2:00 pm
It is the mission of USG's Center for Career Development to collaborate with partner institutions & local business community to support the career readiness of students, enabling them to become engaged, competitive, and contributing members of the regional workforce.
USG's Center for Career Development utilizes best practices to provide innovative services, programs, resources, and experiential learning opportunities to enhance each student's academic experience, and aid students in translating both their academic and co-curricular experiences into professional employment opportunities. We support students' career preparedness enabling students to enter the workforce polished, competitive, and capable of navigating an ever-changing workforce.
Featured Services
Career Coaching
Our Center provides in-person and virtual Career Coaching sessions on a daily basis for all students at USG.  Session topics include HireU career readiness planning, career exploration, career planning, job search strategies, resume and cover letter writing, LinkedIn profile reviews exploration of internship and experiential learning opportunities, graduate school planning, and more.  Students may view available appointments and schedule a session by logging into our Center portal -  Career Connector. 
Snapbar! 
Students are encouraged to visit our Center during our Career Studio hours to have their professional headshot taken.  Students will receive a digital file with their headshot edited on various backgrounds.
Gallup Strengths 
Our Center offers individual Gallup Strengths Assessments and related Coaching to help students build upon their natural talents to thrive in school and work. To receive a code to take the assessment, please email 
usgcareerservices@umd.edu
, then visit  
"Career Connector"
 to sign up for your personalized Coaching session.
All students are encouraged to visit USG's Center for Career Development during our walk-in "Career Studio" hours for quick one-on-one assistance.  Link here for current hours and more info.
Career Connector Job Portal 
Looking for a job or interested in posting one? Career Connector is the answer!  Career Connector is the Center's online career management tool for finding and posting jobs and internships.
Students/Graduates: For details on searching for opportunities and using the system, click on the Student Services image below.
Employers: For specific details for posting and recruiting, click on the Employer Services image below.
CareerExplorer is a free platform that helps students find their ideal career.  Link to the Career Explorer platform and take this interactive career test to better understand your core strengths and your compatibility with over 800 careers.
Career Development Resources and Recordings
If you are looking for resources to help jumpstart your career development, check out the link below!
Reserve An Interview Room for Virtual Interviews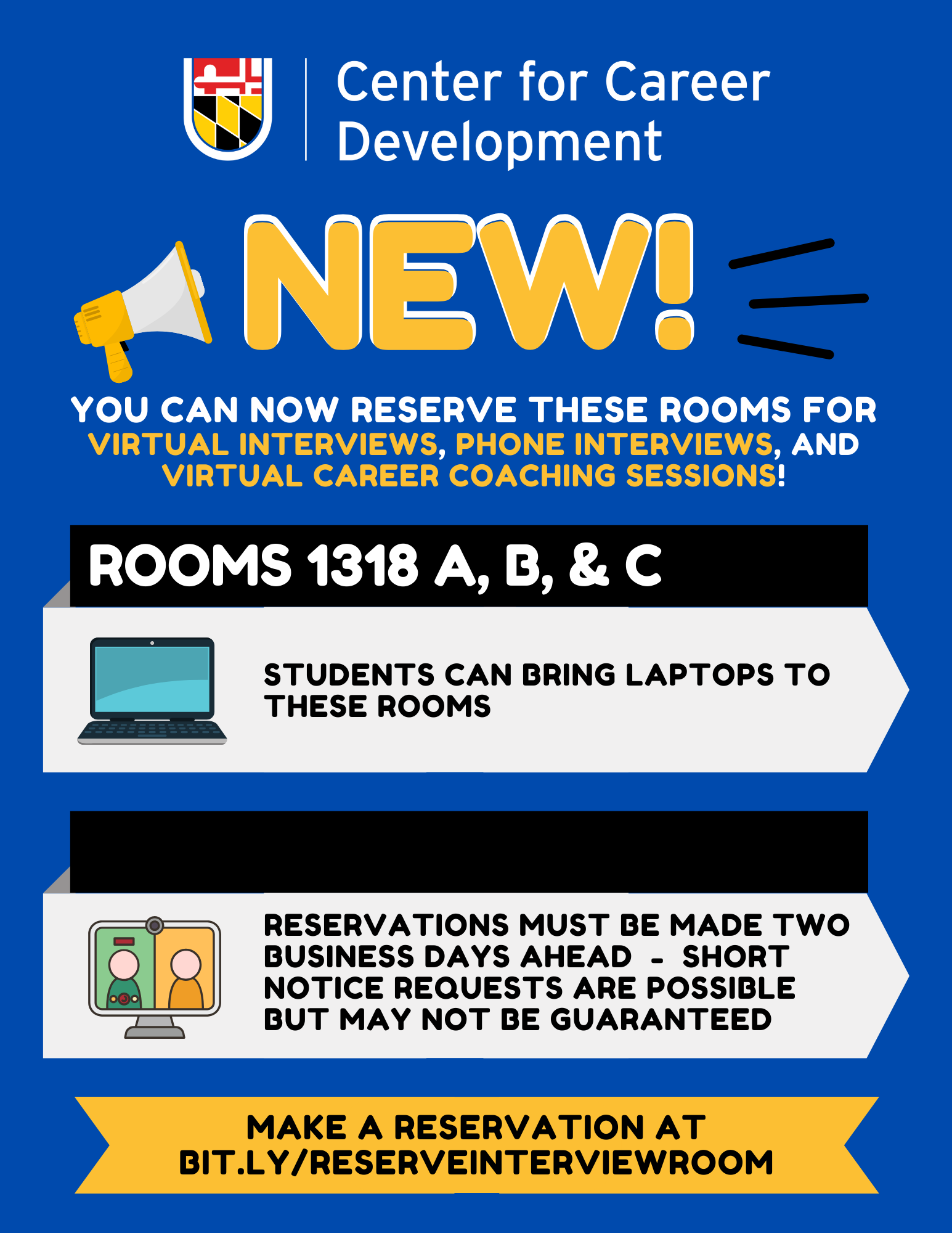 Link here for details and to reserve a room
Resources for Employers & Students