Leadership at USG
The Center for Student Engagement and Financial Resources (CSEF) provides numerous opportunities to enhance and refine leadership skills. Programs are intentionally designed so that participants will be able to identify leadership strategies and skills that will allow them to enhance critical thinking, foster collaborations, and develop into civic-minded and ethical leaders.
 
With the diverse needs and schedules of our students in mind, CSEF offers a range of programs from year-long cohort settings like Student Council, to the self-paced USGLeads Leadership Programs, to short-term commitments like Orientation Leaders. Throughout the year there are also many opportunities for our leaders to celebrate and network with one another during events like the semesterly Meal and Conversation with Dr. Edelstein, and the spring Student Engagement Recognition Awards.  With over 50 clubs and organizations at USG, there's something for everyone!
In addition to programs coordinated by CSEF, USG offers many other leadership experiences like Student Bloggers, USG Student Ambassadors, and on-campus student employment. To view more information on all of the opportunities, please be sure to check out the links below.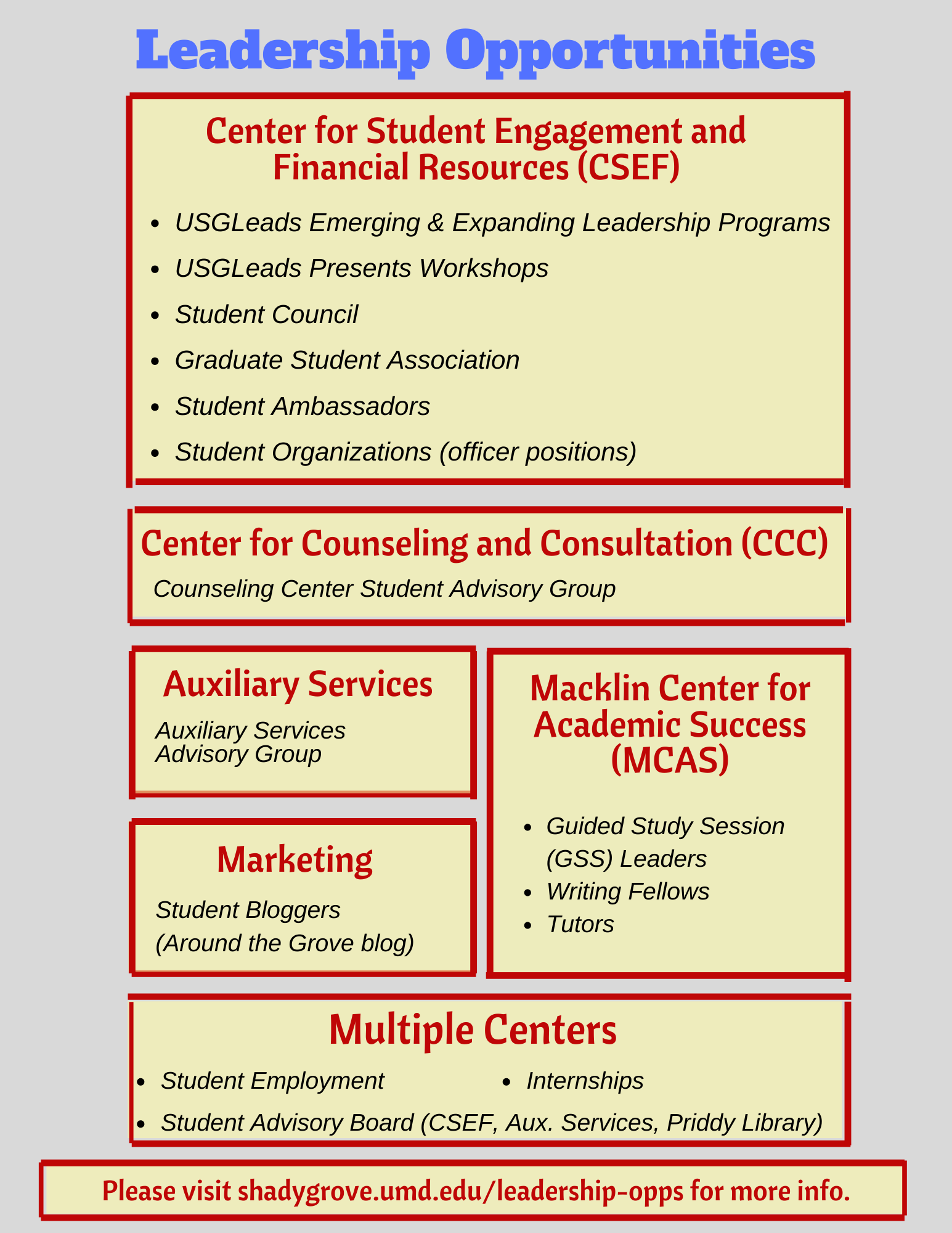 CSEF-coordinated Leadership Opportunities
Additional Campus Leadership Opportunities