CORE FACULTY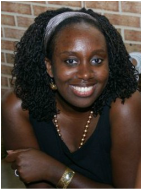 Dr. HADIYA WOODHAM
Senior Lecturer and Program Director
BSCI330:        Cell Biology and Physiology
BSCI339I:       Cellular Mechanisms of Aging and Disease
Dr. Woodham earned a B.S. in Cell Biology and Biochemistry from Bucknell University (1998), a Ph.D. in Biology from Johns Hopkins University (2004), and completed a postdoctoral fellowship at the National Institute of Child Health and Human Development (2007).   Her graduate thesis and postdoctoral fellowship work centered on membrane trafficking and actin cytoskeleton organization in the budding yeast, Saccharomyces cerevisiae.  Her passion for teaching began in graduate school when she was awarded a Dean's Teaching Fellowship to design and teach a novel undergraduate seminar related to her thesis work on endocytosis.  During her postdoctoral fellowship, Dr. Woodham continued to pursue teaching, serving as an adjunct professor in the Biology Department at Montgomery College.  She joined the Biology Department at the College Park campus in August 2011, where she was appointed as a Lecturer.  In this capacity, she served as Academic Advisor for the Physiology and Neurobiology specialization and Laboratory Coordinator for both Introductory (BSCI330) and Advanced (BSCI421) Cell Biology laboratory courses.  In addition to lab coordinating, Dr. Woodham taught BSCI330 and an upper level seminar entitled, Cellular Mechanisms of Aging and Disease.  She was appointed Program Director of the Biological Sciences program at Shady Grove in July 2018.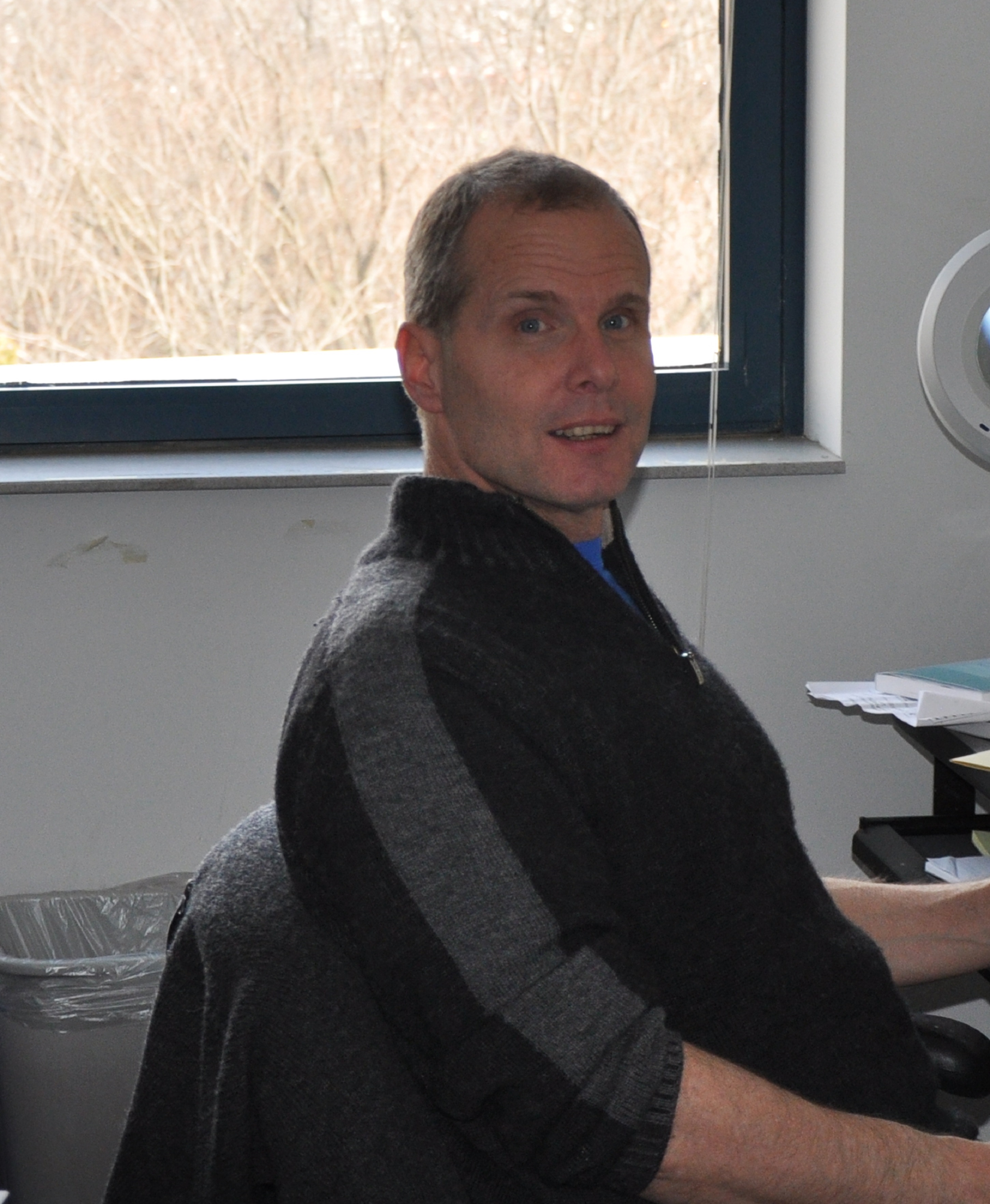 DR. DAVE SANDSTROM 
Lecturer 
BSCI330:         Cell Biology and Physiology Laboratory
BSCI353:         Principles of Neuroscience
BSCI440:         Mammalian Physiology
BSCI454:         Neurobiology Laboratory
Dr. Dave Sandstrom received his Bachelor's degree in Animal Physiology from UC San Diego (1985) and his Ph.D. in Neurobiology from UC Berkeley (1993). After postdoctoral work at the University of Arizona, he joined the National Institute of Mental Health at NIH as a Staff Scientist. His research has focused broadly on alterations in the synaptic connections and excitability of neurons in response to events such as learning or metamorphosis, or chemical stimuli such as hormones or anesthetic drugs. Dr. Sandstrom specializes in electrophysiology, combined with genetics, pharmacology and developmental biology. He has enjoyed participating in a number of courses, including the Neural Systems and Behavior course at Woods Hole, MA; Insect Neurobiology at the National Centre for Biological Sciences in Bangalore, India; and Cellular Neurophysiology at the University of Maryland, College Park. He lives in Montgomery County with his wife and dogs, and his outside activities include cycling, hiking, SCUBA diving, and working with Ocean Discovery Institute in Baja California.
ADJUNCT FACULTY
DR. LUCAS DUNLAP
PHIL308X:        Philosophy & Time Travel
Lucas Dunlap earned his PhD in Philosophy from the University of Maryland, College Park in 2015. He is currently a postdoctoral fellow at the Rotman Institute of Philosophy at Western University in Ontario, Canada. His research interests are primarily in the foundations of quantum theory. His work has focused mainly on the relationship between quantum information theory and ontic approaches to the interpretation of quantum theory, including whether there is an information-theoretic solution to the measurement problem. He also has a research interest in the models of the behavior of quantum systems in the presence of closed time like curves, and in the philosophical issues of chronology violation more generally
DR. CHRISTINE HAKENKAMP
BIOM301:           Biometrics
Dr. Hakenkamp trained as a stream ecologist at the University of Maryland, looking at the role that small invertebrates and the non-native bivalve, Corbicula, played in river ecosystems. During this time, she came to love being a Teaching Assistant in the Biometrics program. Following graduation, she taught for three years at James Madison University and then began lecturing BIOM301 Biometrics at the University of Maryland. Dr. Hakenkamp has been teaching BIOM301 at the Universities at Shady Grove since 2007.
TOM JORDAN 
CCJS 310:           Criminal Investigation
C. Thomas Jordan (Tom) holds a B.A. degree in Government and Politics (1991) from the University of Maryland at College Park. Upon graduation, he worked with the U.S. Department of State in their European and Soviet Affairs Bureau. With a strong concentration of Criminal Justice studies, he left the U.S. Department of State to join the U.S. Capitol Police Department in 1993. In 1995, Tom joined the Montgomery County Department of Police where he served in a variety of assignments. In 2010 he earned his M.S. in Management with a certificate in Police Executive Leadership and Emergency Management from the Johns Hopkins University. Tom currently serves as the Deputy Commander of the 5th District (Germantown) for the Montgomery County Department of Police. Tom is also involved with the International Association of Police Chiefs/International Managers of Police Academy and College Training (IMPACT) section whose ultimate goal is to enhance the quality of law enforcement and policing at the international level through education and training. 
BILL KNIGHT
FMSC341:            Personal and Family Finance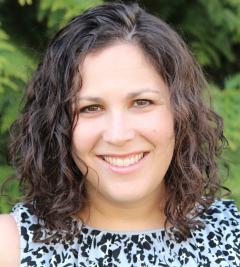 DR. WENDY STICKLE
CCJS325:            Slavery in the Twenty First Century:  Combating Human Trafficking
Dr. Wendy Stickle is the director of the CCJS undergraduate program at Shady Grove. She received her Ph.D. from the University of Maryland Department of Criminology and Criminal Justice in 2009. She teaches research methods, criminological theory, and juvenile delinquency, and human trafficking. Her research interests include program and policy evaluation, juvenile delinquency, prevention, and human trafficking.