The Universities at Shady Grove celebrates the incredible diversity of its student body each day. But each year, the campus hosts a special celebration of International Night, which allows students, alumni, and community members to represent their country of origin while learning about and celebrating the many cultures that surround them.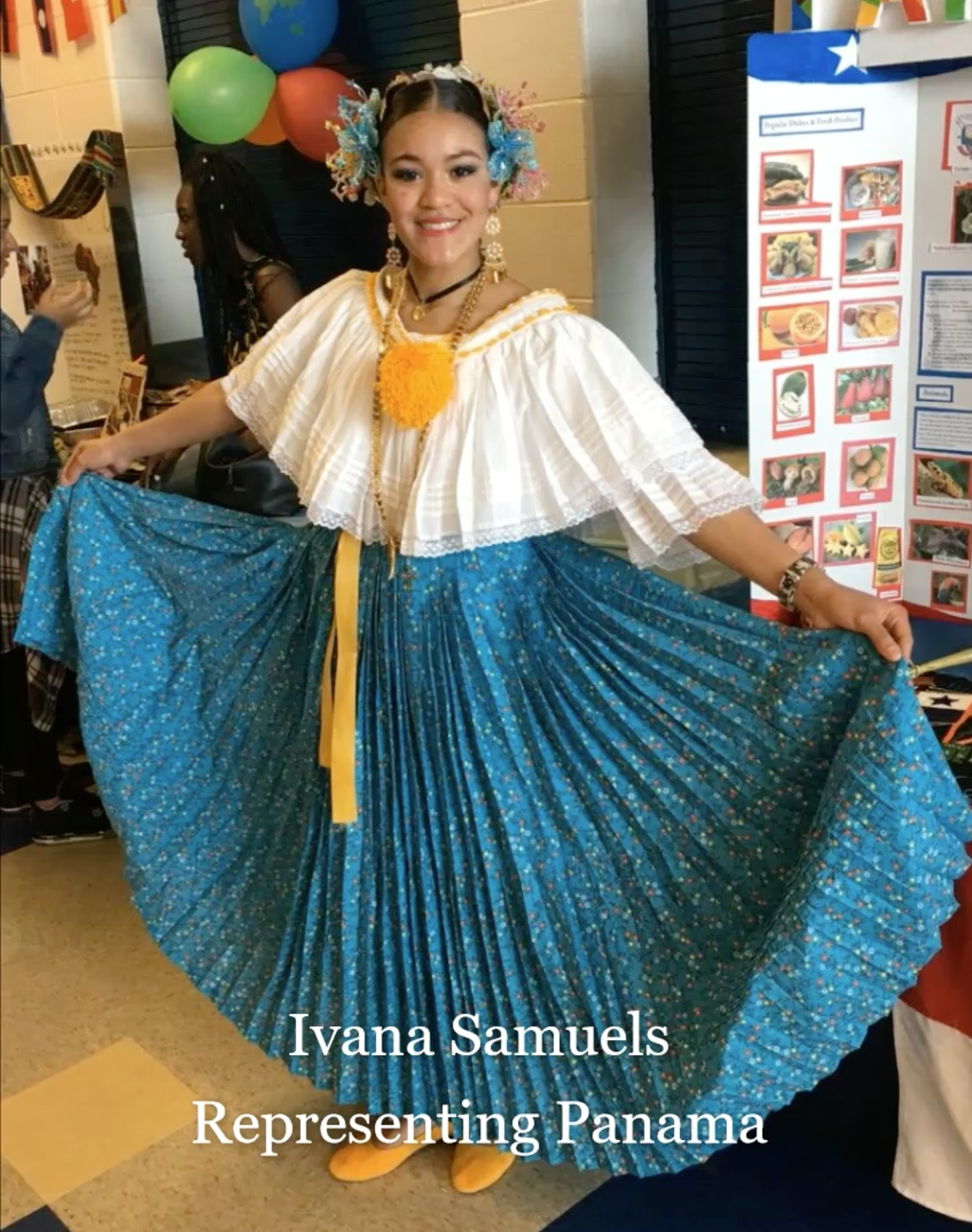 This year's International Night, on March 25, went virtual in a Zoom event that gave participants the chance to travel the world through student-hosted breakout rooms that spotlighted various countries, followed by a series of performances and both a virtual fashion show and international recipe book sharing. Many of the videos showcasing the international performances and the displayed fashions can be found on videos uploaded on the USG Center for Student Engagement & Financial Resources Facebook page, along with the recipe book.
Among the many highlights of International Night was a special, retrospective edition of a periodic event that normally takes place several times annually on the USG campus, "Cultural Tea Time." Since 2017, this event series has allowed the USG community to come together to showcase the history and geography of various countries and celebrate their cultures. During the segment, a highlight reel of past events was displayed to highlight the lively environment that took place on campus. Others took the opportunity to discuss and prepare traditional meals, shared historical landmarks, and dances originating from their country. 
During the fashion show, International Night attendees had the chance to see students displaying traditional outfits worn in Myanmar, Jamaica, Cameroon, Afghanistan, and Panama.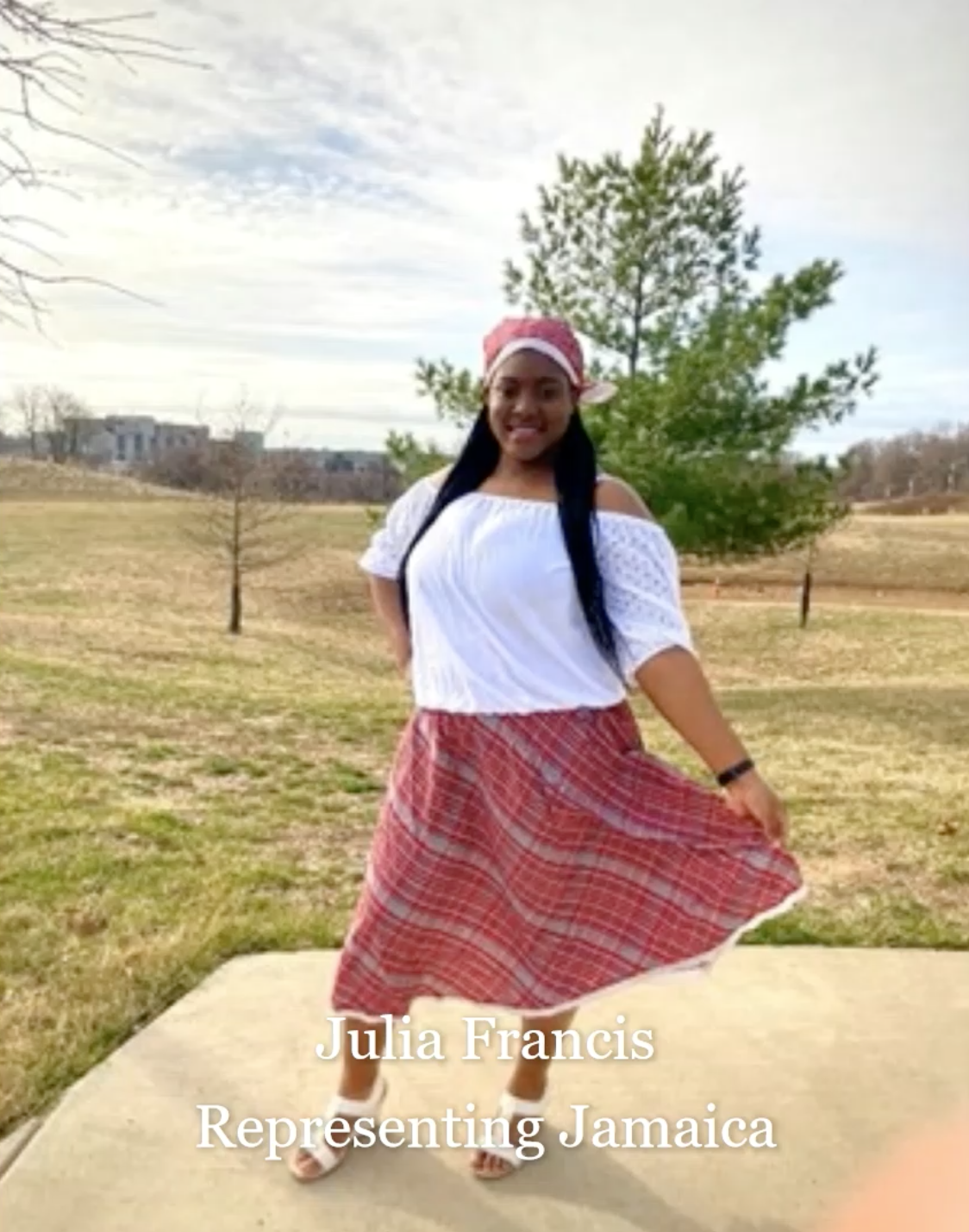 Julia Francis, a University of Maryland, College Park senior majoring in Public Health, who was representing Jamaica, wore what is referred to as the "Jamaican Bandana". She said that this outfit is typically worn during Jamaica's independence celebration, Jamaica Day, and other events. Ivana Samuels, a University of Maryland, College Park senior majoring in Biological Science, who was representing Panama, wore a dress called a "Pollera'', which is Panama's folkloric dress.
Concluding the event with the talent exposition, there were three traditional dances performed by students from Zimbabwe, South India, and Pakistan. 
Henri Maindidze, a UMBC Psychology major who is a senior, was representing Zimbabwe. He shared a "taste of [his] culture through music", which he said is an "important form of artistic expression both in a traditional and a contemporary sense for Zimbabwean society." Maindidza danced to "Pahukama" which is by two of Zimbabwe's most prominent artists, ExQ and Jay Prayzah.  
Govina Etwaroo, a Towson University senior in the Elementary Education/Special Education program, who is originally from Guyana, performed a classical style of dance from South Indian called Bharatanatyam, originally from Guyana, performed a classical style of dance from South Indian called Bharatanatyam. Etwaroo has been a Bharatanatyam dancer for over 15 years and has performed in various cultural events around the DMV area. She said this dance is "characterized by strong lines, intricate hand gestures, and heavy footwork."
Ending the talent exposition segment was Mimi Yaldram, a recent graduate of the UMBC History program. Representing Pakistan, she performed a traditional Sindhi song called "Dana Pe Dana". Dressed in traditional Pakistani clothing, she said that the song and dance "celebrate the ethnic diversity of the beautiful people of Pakistan."
To conclude this year's International Night, members of the USG community submitted recipes for the International Night Cookbook — Around the World with Food. The cookbook features recipes ranging from Africa to South America. It includes a detailed description of how to prepare and cook the meals, and a small section getting to know more about the cuisine or culture.