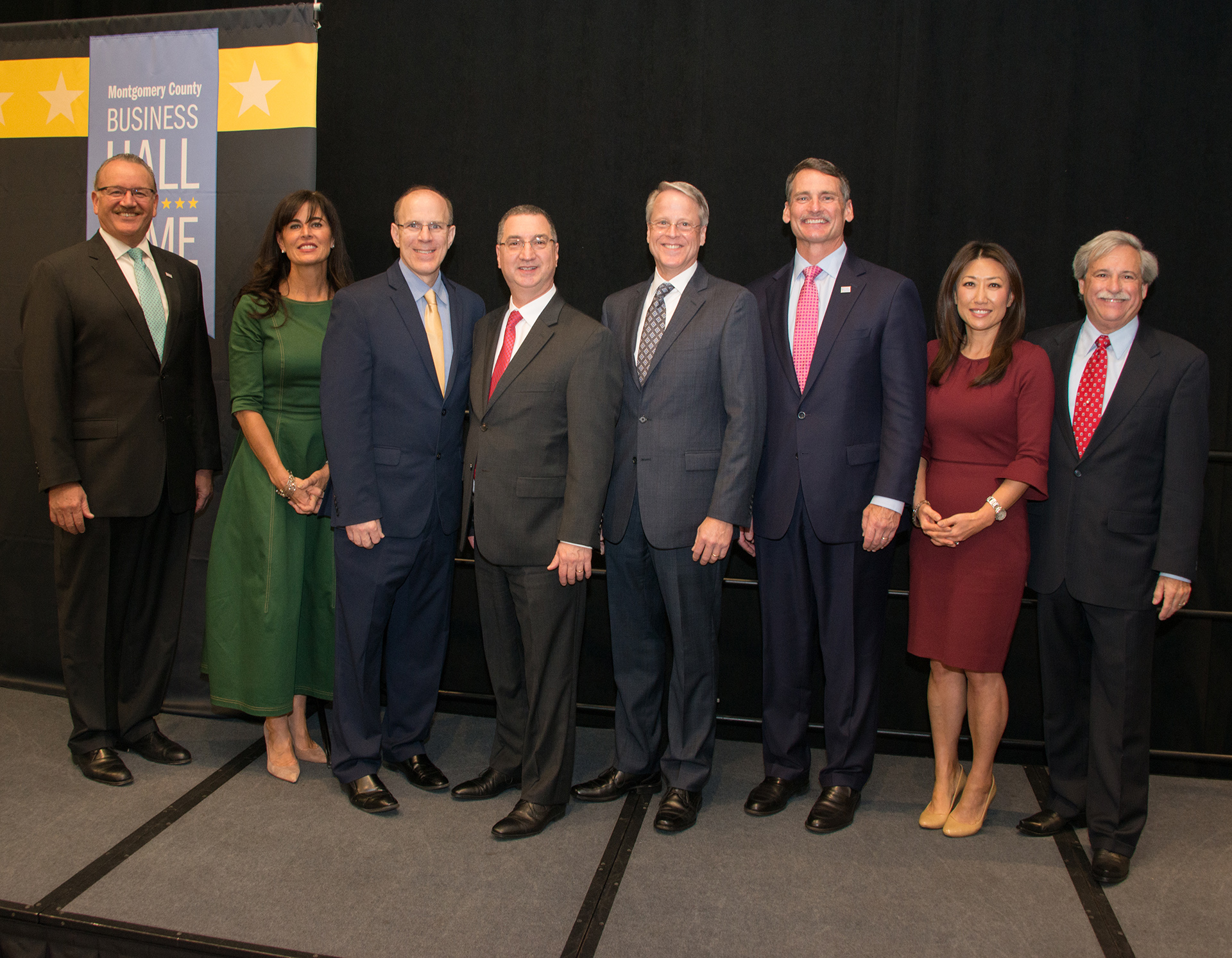 The Universities at Shady Grove (USG) hosted the seventh annual Montgomery County Business Hall of Fame (MCBHOF) Induction Ceremony on October 30, 2018.  The MCBHOF, founded by Grossberg Company LLP and Revere Bank (successor to Monument Bank), is a celebration of individuals who have made a significant impact in the Montgomery County business community. Governor Larry Hogan was the keynote speaker. Chancellor Robert Caret and County Executive Ike Leggett also said some remarks.
This year's ceremony honored four business leaders: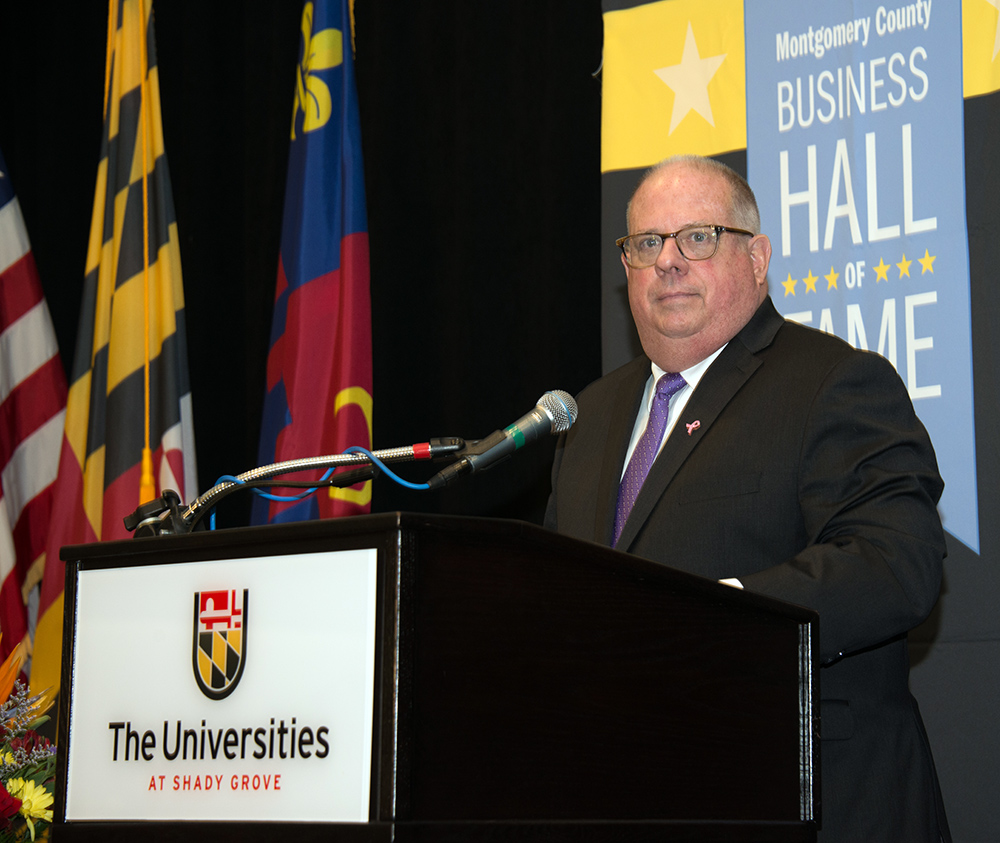 Mark  Bergel, Ph.D., Founder & President A Wider Circle
Michelle Freeman, Owner & CEO Carl M. Freeman Companies
Bruce H. Lee, President & CEO Lee Dveleopment Group
Jorge Restrepo, Founder & CEO EurekaFacts, LLC
The event raised more than $200,000 that will benefit the scholarship programs at USG. Since its inception the MCBHOF has supported more than 550 students and raised more than $1,000,000 for the USG scholarship fund. For more information, visit mcbushalloffame.com.
Click here for photographs of the event.