The earlier a high school student considers their post-graduation pathway, the smoother their transition into college will be. The Universities at Shady Grove (USG), in conjunction with local community colleges, offers a unique option for earning a 4-year bachelor's degree from a Maryland public university while saving money and staying close to home.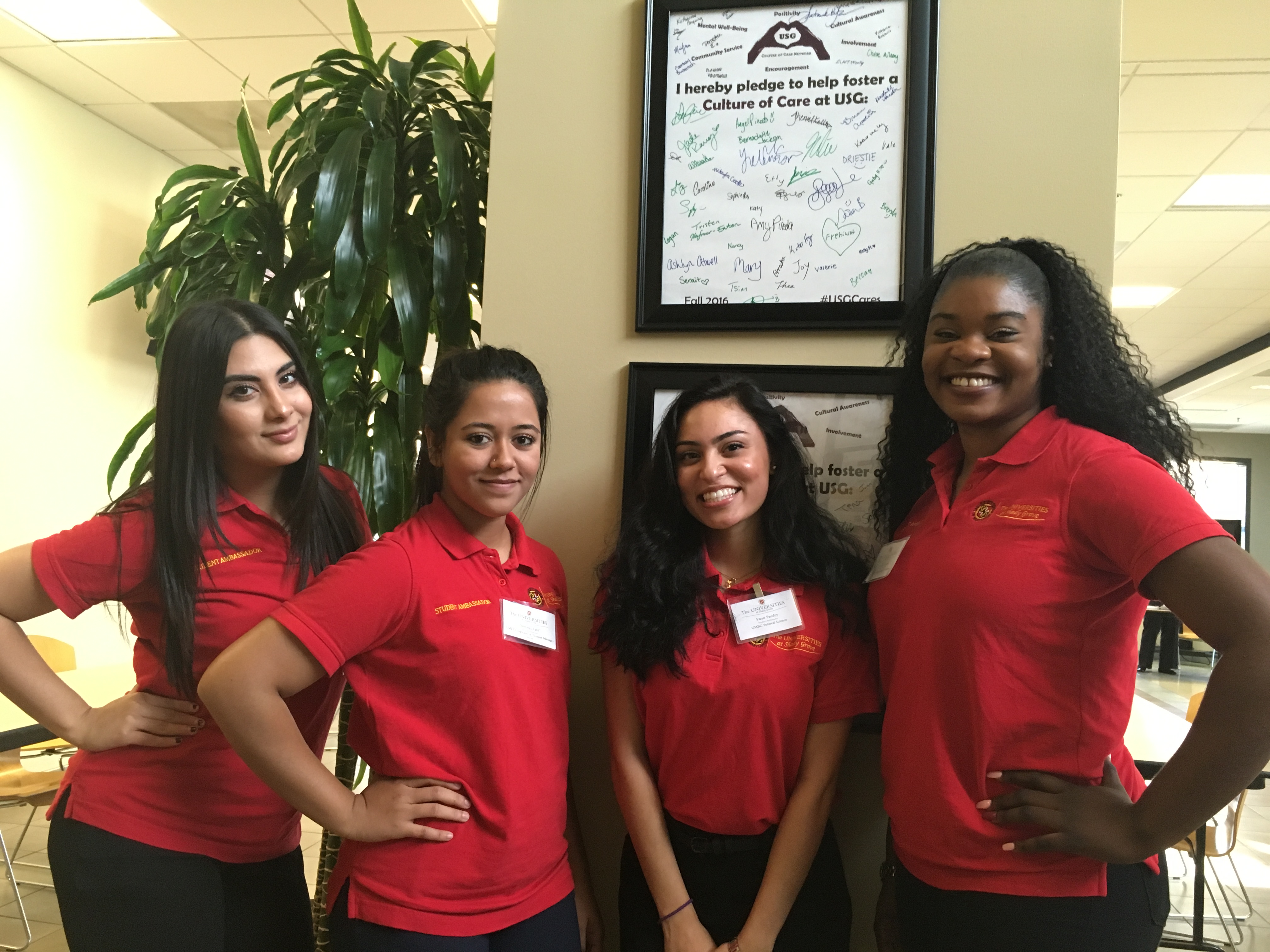 How it Works
High school graduates enroll in a local community college to complete their first two years of study. This provides students with a chance to explore various majors and complete general education requirements while paying only a fraction of the cost of traditional 4-year universities.
After completion of approximately 60 credits, including the prerequisites specific to their program of interest, students apply to transfer directly to the university that offers their chosen degree program on the USG campus. Students at USG are held to the same high-quality admissions, academic, and graduation standards as students at the universities' main campuses, but they benefit from additional scholarships, smaller class sizes, and more personalized support.
During the approximately 2 years at USG, students are taught by the same professors, take the same courses, and have the same curriculum as students enrolled in that program at their university's main campus. Students take their classes at USG, but receive their degree from the university offering their chosen program.
Choosing the USG campus means choosing quality, convenience, and affordability. Students receive a bachelor's degree from a leading Maryland public university at a fraction of the cost. When factoring in living expenses, student fees, and tuition, a student completing the "2 + 2 pathway" (community college + USG) can save upwards of $55,000 on the cost of their 4-year degree!

Seamless Transfer from Community College
USG has special Transfer Access Programs (TAP) for students attending Montgomery College (MC) who wish to transfer to select programs offered at USG. Students apply to join these programs as early as their first semester at MC. Throughout their remaining time at MC, students may take advantage of benefits such as early access to USG advisors and student services, customized transfer plans, and guaranteed admission to their program should they successfully complete all requirements. These programs also support the 2 + 2 pathway (community college + USG), providing a more seamless transfer by connecting students with the USG campus as early as possible in their first two years.
USG at a Glance