USG's 2020 Virtual Graduation Celebration
FRIDAY, MAY 8, 2020
AT 7:00PM


We are excited to honor and celebrate the accomplishments of all the fall 2019 and spring 2020 graduates from USG's nine partner universities through this year's virtual event. Please see below for details on where you can watch the event program, and how you can join in on the virtual festivities. For questions, please refer to our FAQs document for this event.
The "Live" Event and Program
The event will be available on two platforms, Facebook and YouTube Live, on May 8 at 7:00PM. The videos will be available after the event, but we encourage you to tune in live with us via the buttons below to interact with fellow graduates, faculty, staff, family and friends! The commemorative program can be viewed and downloaded below.
 
Virtual Afterparty
Join us on May 8 after the live event, at 8:00PM for a Zoom afterparty. Graduates, family, faculty, staff, family and friends are all invited!
 
For your convenience, the following are the phone numbers to call in, meeting ID and optional password:
1-301-715-8592  OR   1-312-626-6799
Meeting ID: 991 0254 6822
Password (optional): usgceleb
 
Congratulations Videos
The video below is a compilation of messages from your university faculty and staff, students, friends and family, as well as USG staff. A big congratulations to all the graduates on this exciting milestone!

 
The USG Board of Advisors would also like to extend their congratulations to the graduates in the video below.
Get Social
Take a selfie and represent your school. Check out our stickers that are available on Instagram and Snapchat by searching #USGsuccess or your school name.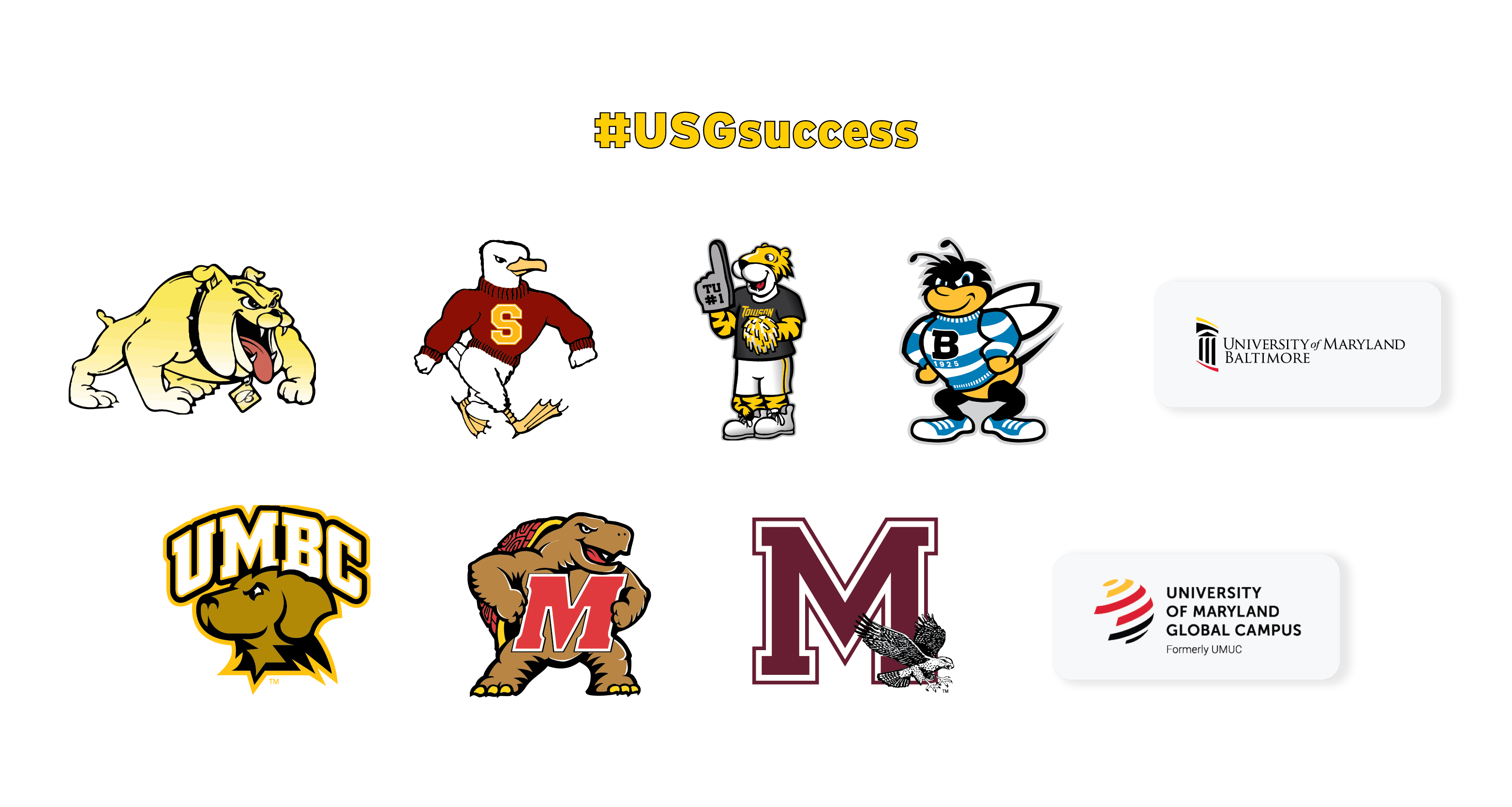 Share your #USGsuccess story and tag @uatshadygrove for a chance to be featured on USG's social media channels.