Grow into a stronger, more confident writer through writing appointments offered by MCAS.
Our goal is for you to build the processes and skills you need to transform your writing and become a capable "re-writer."

---
Writing Fellows
Writing Fellows are trained peer writing tutors assigned to work with students in a specific writing intensive class. These students, who are usually in the same discipline and have taken the class before, serve as a second set of eyes who will read your writing and make constructive suggestions for revision. Fellows do not grade, correct, or judge papers.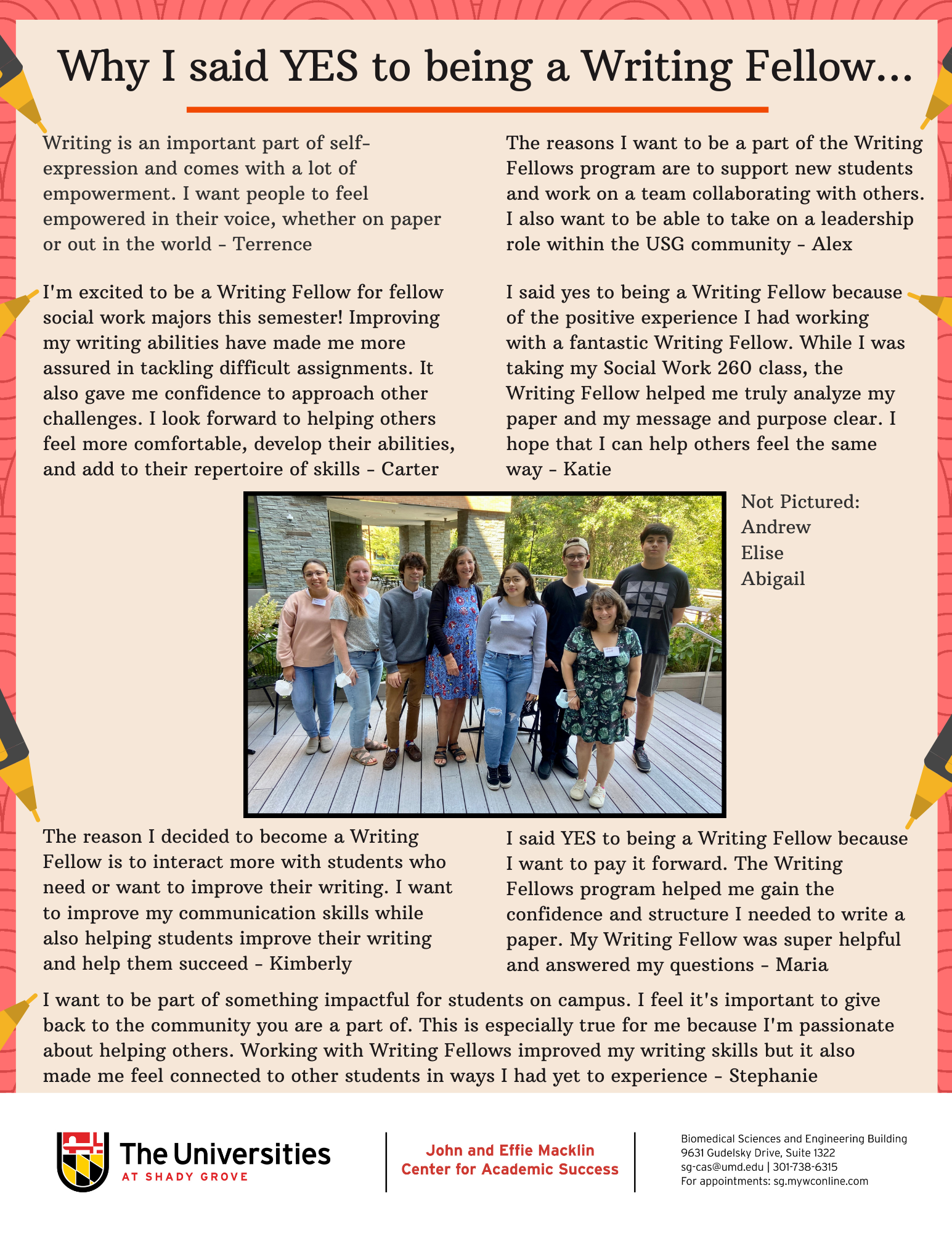 ---
Schedule an appointment today!
We can sometimes accommodate walk-ins, but we encourage you to schedule an appointment so you can meet with a consultant at the time you want. 
Video on how to make an online appointment:
Review our policies to get the most out of your appointment.