Job Shadow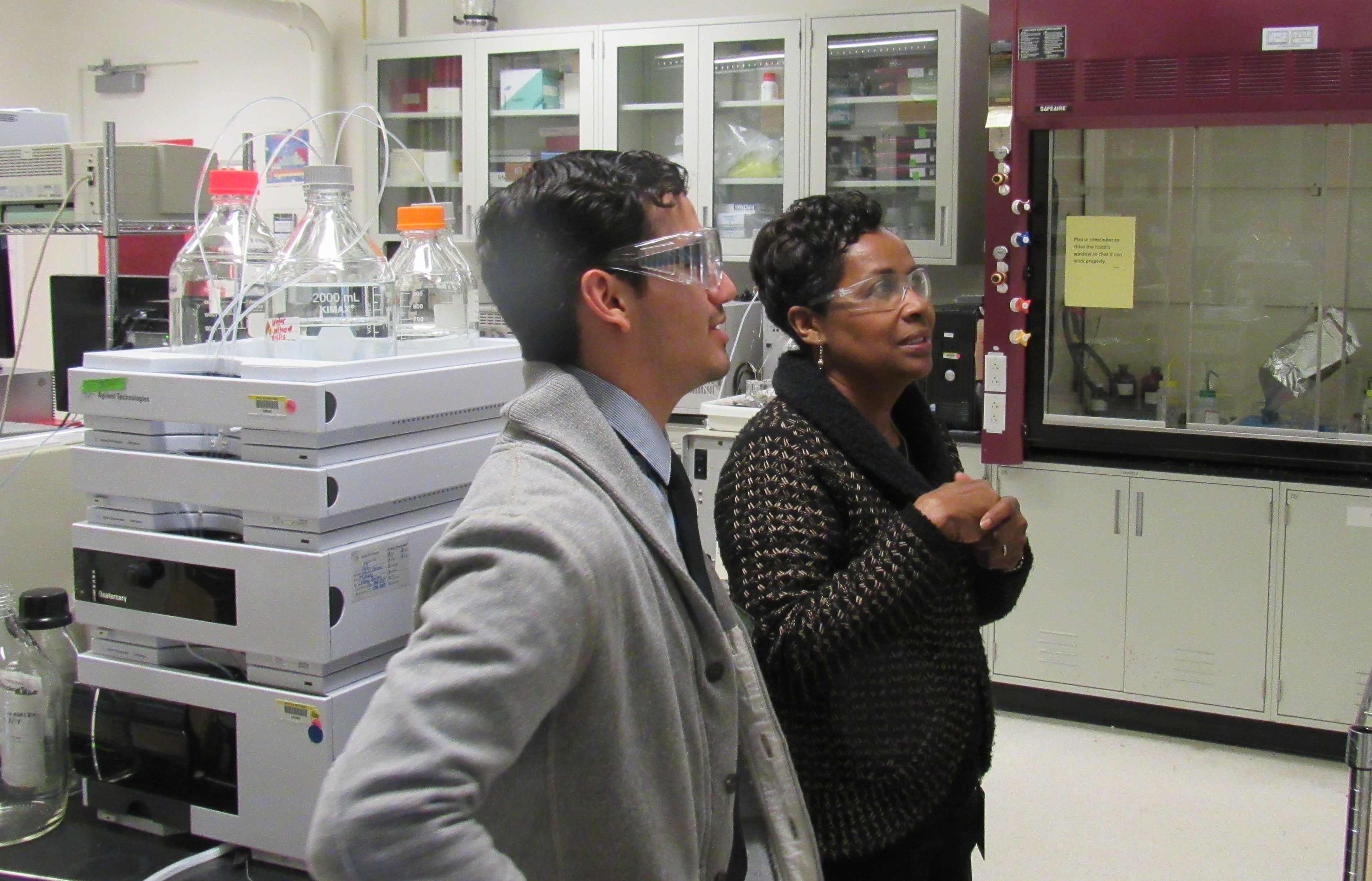 ing is a career exploration activity in which students learn about a job by walking through the work day as a shadow to a worker. While job shadowing, students are able to ask questions and experience the trials, triumphs, small nuances, and normal day-to-day activities they might experience while working in that specific job. Job shadowing provides more insight than just reading a job description or asking an employee to describe what they do.
If your organization is interested in hosting a student or several students for job shadowing, we can organize and customize that event for your business and recruit students to participate. Let our career professionals help you create an engaging job shadowing experience that will be benefit both students and professionals.
HOST A STUDENT FOR JOB SHADOWING
---
Learning and Development Objectives
As a result of participating in a job shadowing experience, students will enhance their knowledge and skills; including:
Demonstrating Professionalism: Gains experience regarding how professionals approach their job, conduct themselves in a workplace environment, and the tools that are needed to perform the job and be successful.
Communicating Effectively:  Conveys meaning in a way that others understand by writing and speaking coherently and effectively; writes and speaks after reflection; listens attentively to others and responds appropriately
Realistic self-appraisal, self-understanding: Assesses, articulates, and acknowledges skills, abilities, and interest areas; uses self-knowledge and realistic career information to make decisions such as those related career choices.
Problem solving:  Gain insight into how employees solve problems and overcome barriers to accomplishing work goals.
EMPLOYER ORIENTATION FOR JOB SHADOWING
STUDENT ORIENTATION FOR JOB SHADOWING 
---
Format
A job shadowing experience typically lasts for six hours in a single day.  Typically, students are scheduled to shadow from 10am-4pm to give their host unencumbered work time at the beginning and end of the day. A job shadowing sample agenda can be found here:
---
Specific Activities Covered
Job shadowing enables an employer to expose a student to a variety of perspectives within an organization and can include many components.  Components typically include the following:
Overview of organization, mission and functions
Tour of organization facilities
Overview of organizational chart and introduction to leadership
Observation rotations in different functional areas of the organization
Opportunities to meet various staff members in various roles
Time for the student to conduct one or more informational interviews
Student reflection via discussion or a reflection evaluation
As a host, we encourage you to involve your student in your daily work activities as a means to assist the student in evaluating their potential career options. Students should leave their job shadow experience with a realistic idea of what it is like to work in your career pathway.
---
Benefits for Employers
The benefits to hosting a student for job shadowing are numerous:
Spurring of interest in your industry among students
Developing of a potential pipeline of candidates
Marketing and name recognition among the area students
Collecting new perspectives and ideas from students regarding processes, organizational branding, and more.
---
Benefits for Students
Job shadowing serves as an attractive alternative to students who desire to explore a specific career field but are unable to make the time commitment necessary for an internship. This exploratory experience enables students to do the following:
Explore a particular industry and experience the "day in a life" of a designated career field
Gather information on an industry culture, lifestyle, norms, and expectations
Networking and "face time" with potential employers
Professional development
Expert insights regarding strengths, challenges, and potential career trajectories in a particular field
---
Compensation
A job shadowing experience is unpaid and does not qualify for academic credit for participating students. Students are expected to provide their own transportation to the job shadowing experience.
---
Evaluation
The employer will be asked to complete a survey through which they can reflect upon their experience, evaluate the professionalism of their student, and make recommendations for change. The student will be asked to complete a survey reflecting on the benefits gained from participating in the experience and recommended improvements to the program.
HOST EVALUATION FOR JOB SHADOWING
STUDENT REFLECTION FORM FOR JOB SHADOWING
---
Additional Links
NACE Article: JOB SHADOWING: ORIENTATION A KEY FOR MAXIMIZING RESULTS
---
Students at USG. 
The next generation of your workforce.
Train them today to be your new hire tomorrow.