Welcome to the Campus Recreation Center (CRC)! Our goal is to help you reach your fitness potential.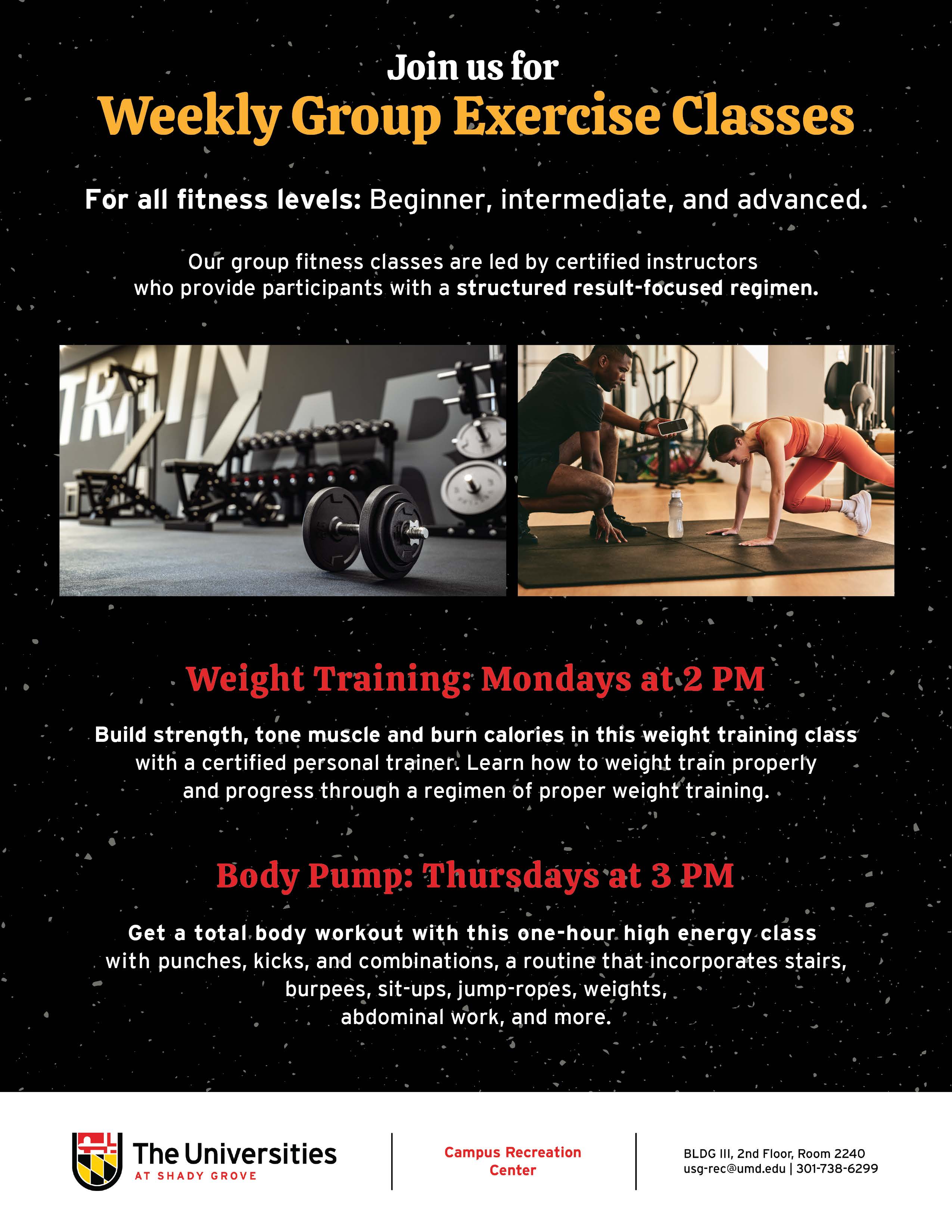 Join us the CRC fitness classes.
At the CRC, we provide students, staff, and faculty at the Universities at Shady Grove with everything needed to maintain a healthy and fun lifestyle at an affordable price. The fitness center has a variety of resistance equipment along with an assortment of aerobic/cardio classes, making the CRC a great place to give users a complete workout. Additionally, our Recreation Center allows eligible participants to work out in the fitness center at their leisure during specific times throughout the day.  Participants have access to strength training, free weights, cardiovascular & selected fitness equipment.  Personal Trainers are available to provide assistance and answer questions.
The CRC consists of a workout room, an aerobics/game room, a lounge, and a locker room complete with showers! Our lounge offers students and faculty a relaxing area with a big-screen plasma TV, magazines, comfortable sofas, and chess/checker tables. Our workout room is equipped with treadmills, bikes, ellipticals, and a universal fitness unit.