Personal Training service at the Campus Rec Center provides an opportunity to meet one-on-one for approximately 60 minutes with nationally certified and trained staff fitness professionals to discuss your fitness goals, formulate your fitness prescription and develop your fitness regimen. In addition, participants will learn proper exercise techniques and execution. Through Personal Training at the CRC, the knowledge and expertise you receive will empower you to exercise safely, independently, and effectively beyond the personal training consultation. Schedule your appointment today!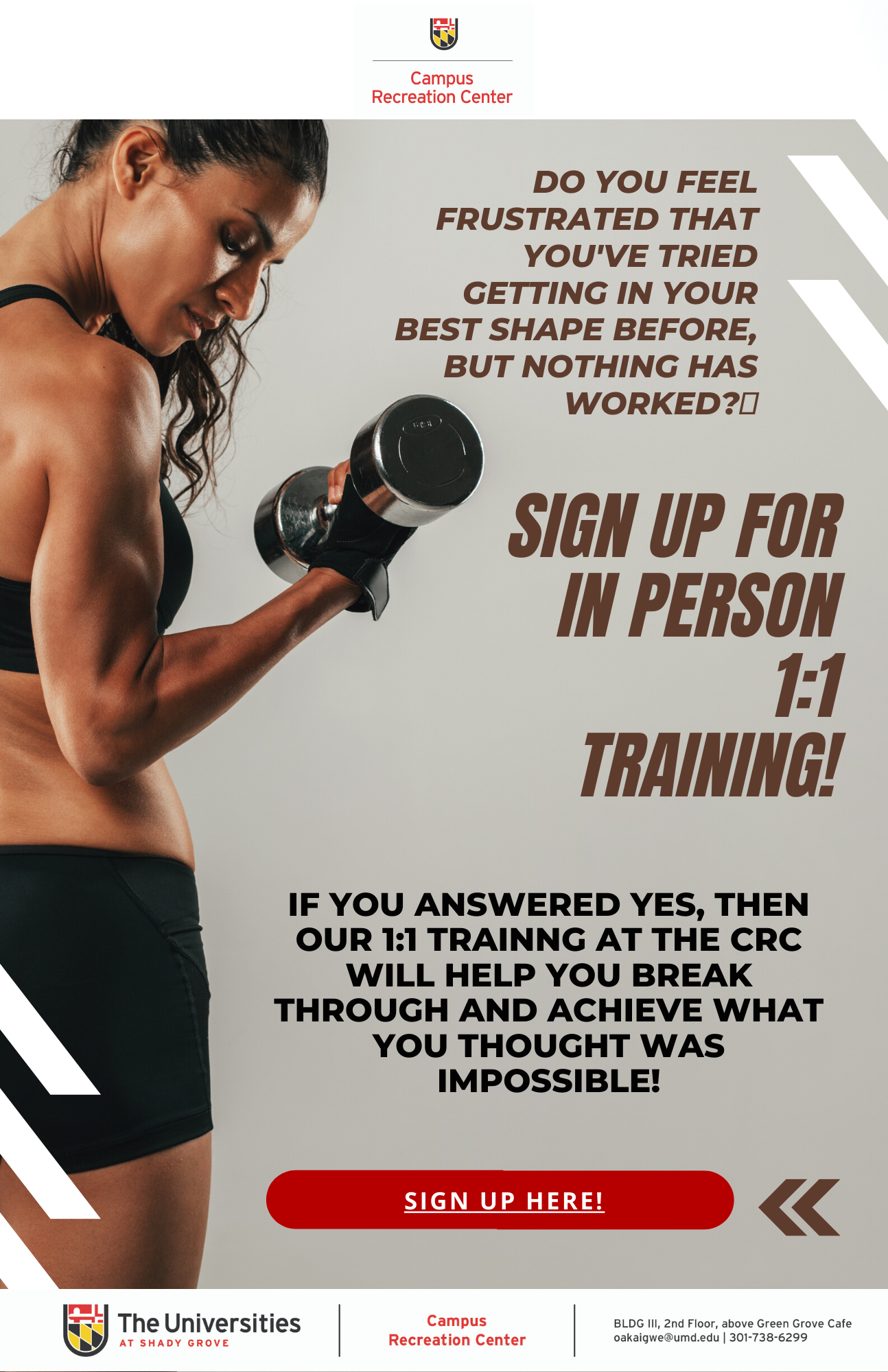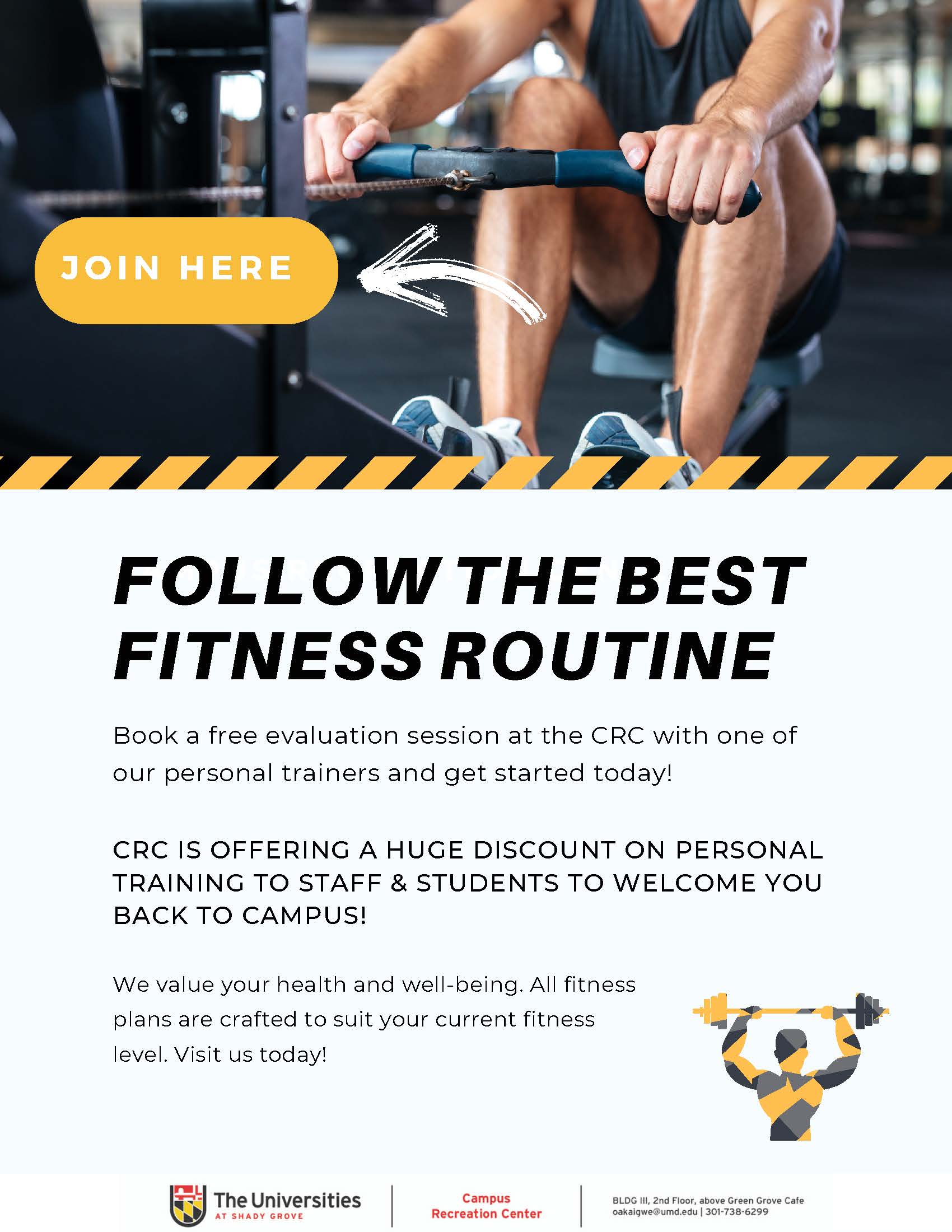 PERSONAL TRAINING SESSIONS:
Personal training sessions are for USG students, staff, and faculty. Submit this form for more info about PT
Sessions
Pricing

One Person

5 Sessions

10 Sessions

 

$100.00

$180.00

Group of two

5 Sessions

10 Sessions

 

$180.00

$324.00

Group of three

5 Sessions

10 Sessions

 

$240.00

$432.00

Each session is 60mins.

 
PT is based on appointments; rescheduling is allowed up to 48hours before the appointment day.
Why work with a Personal Trainer?
For motivation
To learn variety, challenging and progressive workouts
To prevent injuries by showing learning safe ways to use exercise equipment and weights
To map out encourage fitness goals
One-on-one attention
To get tips on healthy eating and lifestyle adjustment
Meet Our Trainers:
Kevin Munoz
Lead Personal Trainer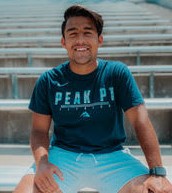 Kevin is a Montgomery College and USG Alumni. He is a Certified Personal Trainer through ACSM and he has played College and Semi-Professional Soccer. His passion for fitness came through an injury early on in his soccer career. After breaking his foot in high school he began physical therapy to get him back on the field. He loved the aspect of rehab and functional training and through proper exercise and lifestyle choices, he was able to get back on the field even better than before. Kevin loves helping people find balance in their lives through exercise programs and regimens that fit their lifestyles. He believes that a healthy you is a happy you and his goal is to help you be the best version of yourself! 
A fun fact about Kevin is that he has a year and a half old German Shepherd who looks like a bear! If you have a dog come talk to me at the CRC as dogs always make a good topic of conversation, hope to see you in the gym soon!
DEMETRA EFTIMIADES (DEME)
Boot Camp Instructor
Deme is a USG Alumni and a Certified Personal Trainer.
She started her fitness journey as a student at Montgomery College playing for the school Basketball team. Deme went from being overweight and unhappy with her lifestyle to competing in a bodybuilding competition in a short span of time! This incredible transformation led to her story being shared on multiple media outlets such as HOT995, Washingtonian, and PopSugar. Deme has been coaching in-person and online for over 7 years now and she loves nothing more than helping people find their fitness.
A fun fact about Deme is that she owns a one-year-old fluffy German shepherd that keeps her very active as he does not care if it is nice outside or not! Deme's passion is to help people change their habits and mindset so that they can create results and keep them. She is incredibly excited to start training at her old stomping grounds! Join Deme to burn calories and stay fit!
Seamus Kirk
Athletic Conditioning Instructor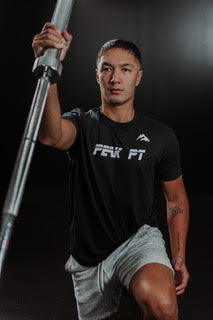 Seamus is a NASM-certified personal trainer who loves to incorporate proper movement patterns and mobility work in-class sessions. His goal is to help individuals realize how strong and fit they can actually be as the class progresses. Seamus loves dogs and is excited to help CRC class attendees reach their fitness goals
For more information, please stop by the CRC or call 301-738-6299
WE WILL LIKE TO HEAR FROM YOU, GIVE US YOUR FEEDBACK, THANKS!