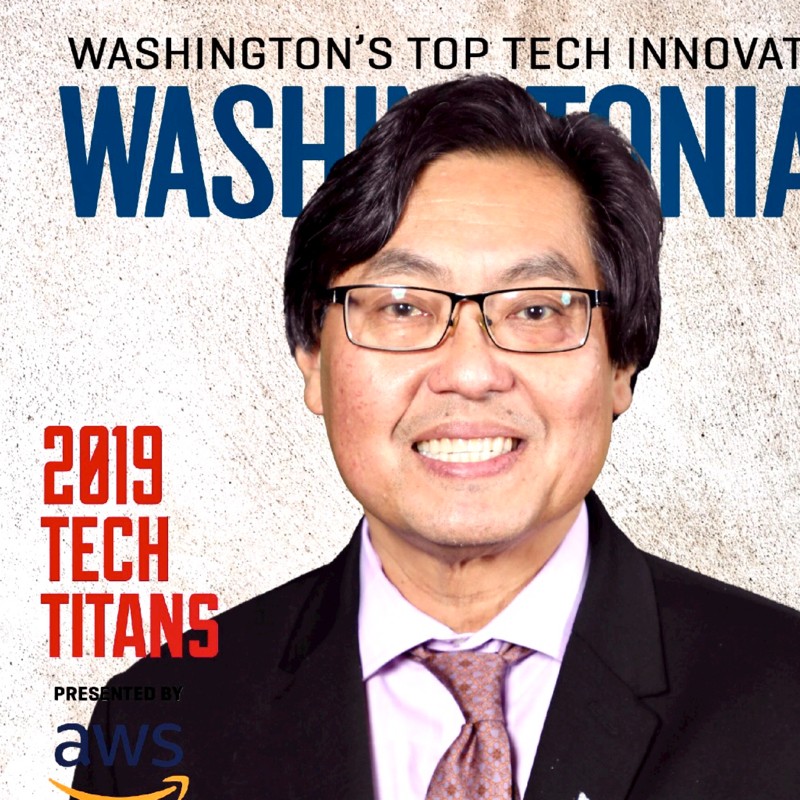 CEO at Opus8
Mr. S. Tien Wong is Chairman of Opus8, Inc., a private investment, strategic advisory, and conference management firm based in the Washington, DC area.
Opus8 provides strategy and fundraising advice to technology companies and investors. The firm organizes tech networking events as well as fundraising missions for private equity and VC firms to meet overseas LPs. As an investor, Opus8 invests in BPO, ITO, call center, CRM, mobility, and datacenter/cloud technologies and services.
Mr. Wong is Chairman & CEO of Tech 2000, Inc. a Herndon, Virginia-based world leader in technology training, mobile virtual education, and mobile content management software. The company leverages its patented mobility technology to create products and solutions for organizations including Fortune 100, Federal Government, nonprofit, and SMB clients around the world.
He is also Chairman of Lore Systems, Inc., a Silver Spring, Maryland-based provider of enterprise network engineering and cloud computing services to enterprise, government and SMB markets. Lore is an SBA-certified HUBZone company.
In 1991, Mr. Wong co-founded and served as CEO of CyberRep, Inc. until its acquisition in 2003 by Affiliated Computer Services (NYSE: ACS). At the time of its acquisition, CyberRep was one of the largest CRM outsourcing companies in the world, operating 6 customer interaction centers throughout the USA with over 2,300 employees and $80 million in revenue. Today, the CyberRep/ACS business unit is one of the largest call center operations in the world, with nearly $2 billion in revenue as a division of XEROX. In addition to garnering such prestigious awards as Customer Inter@ction Solutions magazine's MVP Quality Award and Customer Interface magazine's ACCE (Award for Call Center Excellence), CyberRep was ranked in INC. magazine's 1997, 1998, 1999 and 2000′s "Inc. 500″ as the 51st, 53rd, 72nd and 408th fastest growing private company in the USA, respectively. CyberRep was profitable for eleven consecutive years and was backed by Allied Capital Corporation, a $5 billion investment company (NYSE: ALD).
Mr. Wong is a recognized international expert in CRM, direct marketing, and BPO. He has presented at dozens of industry events around the world, and has written numerous articles on the CRM and BPO spaces. He has also provided commentary on the ABC, Fox, NBC, CNBC, Maryland Public Television, and China's CCTV networks, as well as print media including Time magazine, the Washington Post, Inc. magazine, and Success magazine.
Mr. Wong was the recipient of the 2001 Ernst & Young Entrepreneur of the Year award for Greater Washington. An "Entrepreneur in Residence" at Georgetown University's McDonough School of Business, he frequently guest lectures on entrepreneurship, leadership and finance at Georgetown, the University of Maryland, George Washington University, and the University of Virginia.
Mr. Wong was appointed by Maryland Governor Martin O'Malley to the 9-member Maryland Venture Fund Authority which allocates and manages $84 million in VC-invested capital. He serves on the Investment Advisory Board of the Commonwealth of Virginia's Center for Innovative Technology GAP Fund (cit.org) and the Board of Directors of the Potomac Officer's Club (potomacofficersclub.com). He is an Organizing Board member of Startup Maryland (startupmaryland.org) and Founding Board Member of FounderCorps (foundercorps.org).
Previous Board positions include Treasurer and National Board Member of the American Teleservices Association/PACE (paceassociation.com), Baltimore Symphony Orchestra (bsomusic.org), Chairman of the Executive Leadership Committee for the Network For Teaching Entrepreneurship (nfte.com), the Technology Council of Maryland (techcouncilmd.com), Association for Corporate Growth - National Capital (acg.org), and the Monte Jade Science and Technology Association (mj-dc.org).
Mr. Wong also is an Advisory Board Member of some of the most promising technology companies in the US, including Parature (parature.com), Transactis (transactis.com), DataRPM (datarpm.com), and SpydrSafe (spydrsafe.com).
He is a graduate of Dartmouth College where he majored in Government, and writes about leadership and "hypergrowth in the Entrepreneurial Economy" on his blog, Winning Ideas (tienwong.wordpress.com).