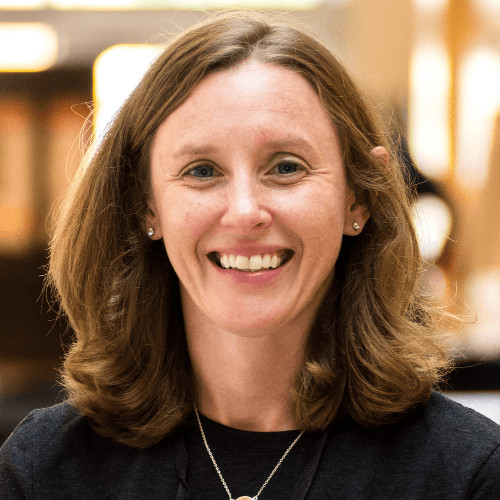 Chief Operating Officer at VWG Wealth Management
Elana Fine is the Chief Operating Officer of VWG Wealth Management.  As a member of our leadership team, Elana oversees VWG's financial management, client services operations, human resources, professional development, compliance and marketing. She also works closely with our partners to guide the future growth and development of the organization.

Before joining us, Elana served as the Executive Director of University of Maryland's Dingman Center for Entrepreneurship, where she provided strategic vision and leadership for one of the nation's preeminent university entrepreneurship centers.   Elana began her career as a technology consultant with Accenture and subsequently worked in investment banking at Bear Stearns and Revolution Partners.

Elana is currently an adjunct faculty member at the Smith School of Business and co-host of their podcast, Bootstrapped.  She has been listed as a Tech Titan by Washingtonian Magazine, a "Power Women in Tech" by Tech Bisnow, and one of "50 On Fire" by DC Inno. 

Elana earned a BS in Finance, magna cum laude, from the Smith School of Business at the University of Maryland in 1997.  She earned an MBA in Finance and Accounting from the University of Chicago's Booth School of Business in 2002.

Elana lives in Potomac, Maryland, with her husband Sandy and their twins, Ari & Julia.  Outside of the office Elana serves on the Board of Directors of the Bender Jewish Community Center of Greater Washington, runs local road races and supports the Terps!